We love what we do.

We get it.

"HBF is proud to have worked in partnership on a daily basis with Matrix for over ten years. Sharon and her team approach their work with the perspective that anything is possible. Their capability to deliver high quality design across numerous platforms is exceptional. Matrix are a quality partner who offer an exceptional and tailored service. Their responsiveness continues to impress."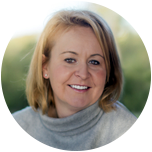 Agata Sleeman,
HBF Group Marketing Manager
We work as a team.

We get it done.
One of our key strengths at Matrix is that we work well as a team to provide our clients with great service and graphic design solutions.
Sharon Graham
Graphic Designer & Director
Sharon's passion's are constant improvement, family, type, photography, cooking, health and wellness.
Alisi Nainoca
Graphic Designer
Alisi is dedicated to always learning something new and her passions include living healthy and travelling.
Stephen Baum
Graphic Designer
Stephen's passions include logos, icons, family and donuts.
Rachel Bainbridge
Graphic Designer
Rachel's passion's include paper, baking and creating beautiful wedding invitations.
Contact
Us